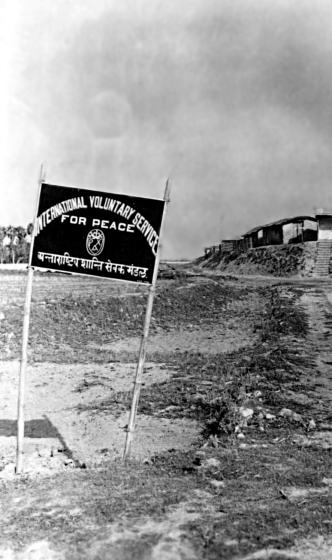 Service Civil International
Service Civil International (SCI) is a peace organisation that co-ordinates short and long term voluntary projects for people of all ages and backgrounds.
The activities of SCI started in 1920 in Verdun (France). A group of pacifists around Pierre Ceresole organized a practical peace services in order to create reconciliation after First World War.
Since then SCI became an worldwide movement with around 40 branches and groups today. Today SCI continues organizing a big number of workcamps in order to supports actions which encourages the development of a new of living founded upon international solidarity, justice, mutual understanding, participation in policy-making at all levels, and respect for individuals.
Read more about the history of Service Civil International.
SCI Archives
The fascinating history of the movement is collected and well sorted in the international Archives of SCI, which is based in the city library of La Chaux-de-Fonds (Switzerland).
Read more about the structure of SCI Archives.
Examples of records which can be consulted in the SCI Archives :
First Service in the by the war damaged region of Verdun (France) (1920)
Clearing work by around 700 international volunteers after heavy floods in Liechtenstein (Rhine Valley) (FL) (1928)
Relief activities for civilians and refugees during the Spanish Civil War (1937-39)
Reconstruction after the 2nd World War in Germany, France, Czechoslovakia, … (1945-1949)
East-West exchange of volunteers (CSSR, Poland, USSR, GDR, …) (since 1955)
Reconstruction of destroyed villages (Community development), building up of medical services and primary teaching for children after Algerian War (1962-1968)
Model Services for Conscientious objectors in Switzerland (1973-79)